Discover the 8 reasons to choose ITM Technologies
Since 1996 we are an inspection body specialized in the field of tank and pipe tightness testing. We design and manufacture our own control equipment. Our expertise is recognized by the entire profession. Knowing our needs allows us to develop equipment that is perfectly adapted and dedicated to our job.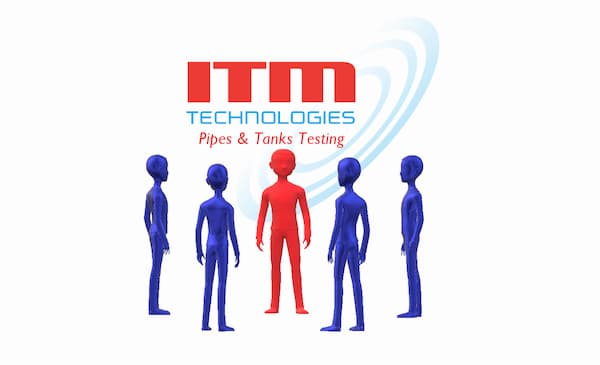 100% independent
We are an independent inspection body specialized in leak testing of underground tanks and their associated pipes.
Being independent is also being credible. We do not replace pipes or install new tanks but we can operate if necessary some retightenings or joints changes.
We do not design, manufacture, supply, install, acquire, possess, use or maintain what we inspect, which is why ITM was able to obtain the ISO/IEC 17020:2012 accreditation (No. 322-INSP) type A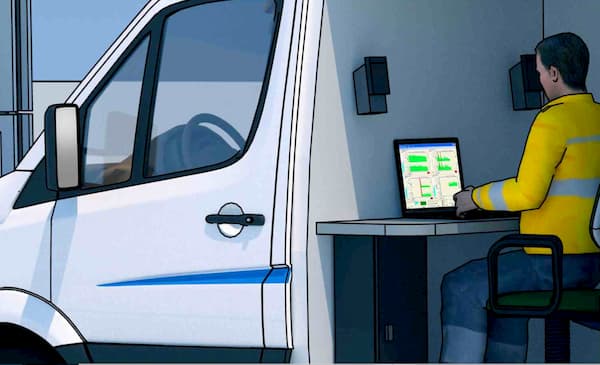 A unique methodology
The entire profession recognizes an indisputable specialization of ITM

What makes the difference is the reliabilty of our diagnostics. Our clients can take the right decisions after our tests that why we are frequently called as counter-expert.

Our technicians work with reliable test procedures. It gives them confidence, motivation, professionalism and pride.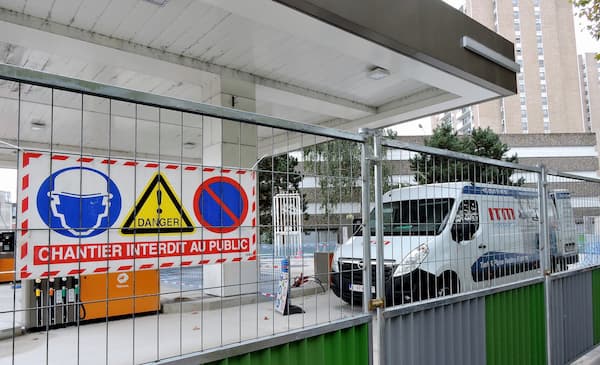 HSSE
ITM operates in different sectors (petrol stations, industry, oil depots, etc.) and in underground installations (installations). We must be aware of the risks during our tests.
Main risks are :
Work in hazardous areas.
Work with flammable and toxic liquids.

Work in confined space.

Work at Height.

Co-activity.
We hold a VCA certification. Many training courses are internally provided or by external organizations. Collective and individual protection equipment are compliant and periodically verified as required. We have won many awards from customers for our commitment to ensuring a safer environment for our staff and our customers. 
Clear, concise & accurate reporting
Our reporting can be directly forwarded to the company in charge of the repairs. We summarize in a very visual way the possible points to be treated, we also annotate pictures if necessary.
Do not hesitate to come to us for advice!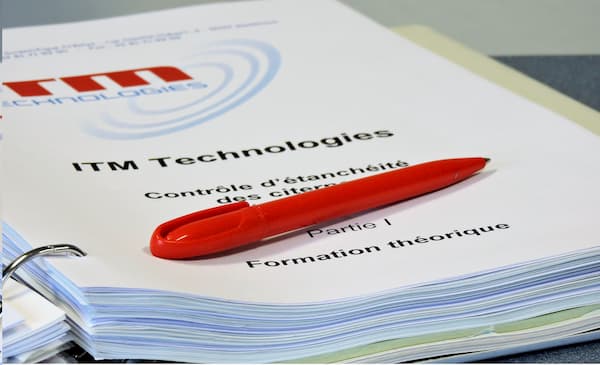 Advanced training
Having high-performance equipment and a rigorous methodology is not enough. That's why we provide trough our competence center internal trainings.
A solid continuous training of about two years is organized for our field technicians. The technical follow-up is made by former practicing inspectors : three engineers and a field supervisor.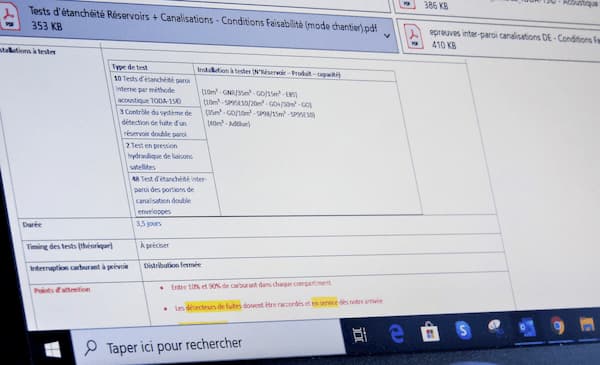 An easy organization for the customer
We try to reduce as much as possible disturbances (station partially or completely closed, complicated access of the shop, the garage or the car-wash, …) during tightness testing of your tanks and pipes while working with the highest safety standards. 
Tests made with the fuel contained in the tank (10% to 90%)

Tank and associated piping simultaneously controlled

Tank and associated piping simultaneously controlled. No need to disconnect the pipes from the tank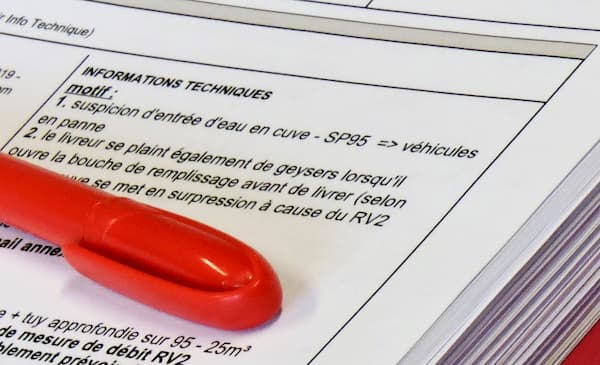 A clear mission
We specify the needs for the customers

The technical mission is carefully prepared (technical, human resources, inventory management, …)

A clear mission sheet is established for the technician.

The on-site technician has the help of 3 office engineers.

The customer is quickly and clearly informed of the situation.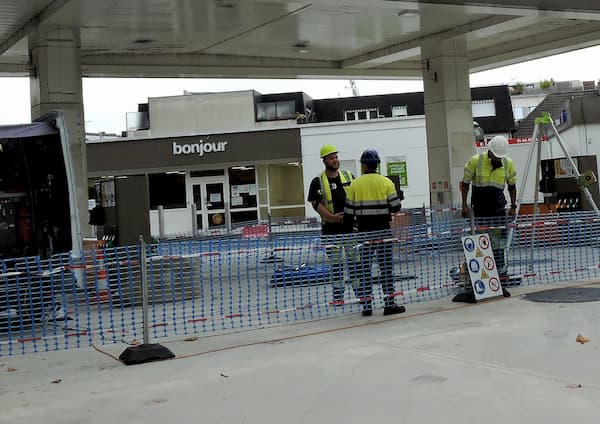 Constant questioning
We are committed to maintain a high level of satisfaction with our customers, partners and employees. We pay particular attention to comments / criticisms.
We work hard everyday to perform our tests with the highest safety standards. We truly believe our safety culture helps us to improve the quality of our work. 
Our clients are petroleum companies, inspection bodies, industries and dealers.